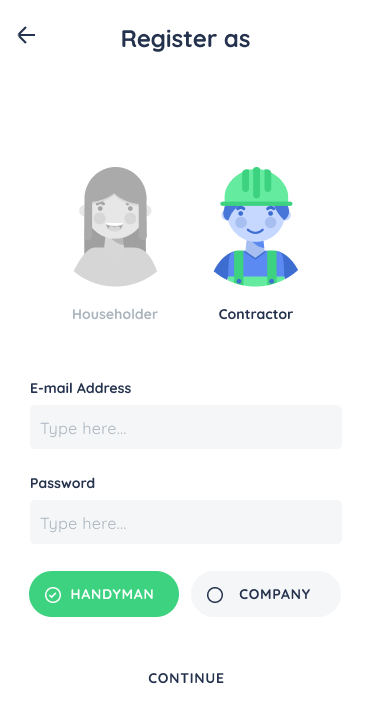 How it works
Select Householder or Contractor and complete the registration process. Quick and simple preloaded options allows for quick setup and navigation.
World-Class User Interface Design
We make getting in touch with contractors a breeze for all your home renovations and services. We have taken away the hassle of having to search for the nearest contractor or handyman and having to contact them.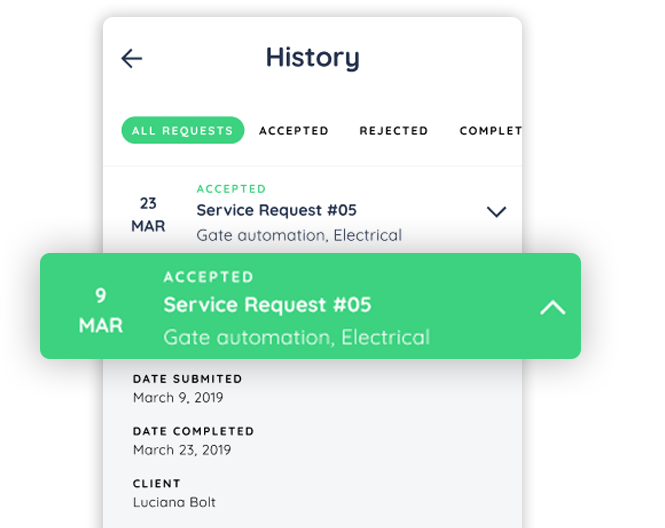 Best Service App
With our app, you can select the services you require and choose whether you want multiple contractors to meet with you for a quote or just one. The request will be sent to the nearest contractor or handyman in your area.
Handyman
R
15
/month 3 month subscription
Registered Contractor
R
25
/month-12 month subscription
Insurance Affiliated Contractor
R
20
/month -12 month subscription